PORT AND HUMAN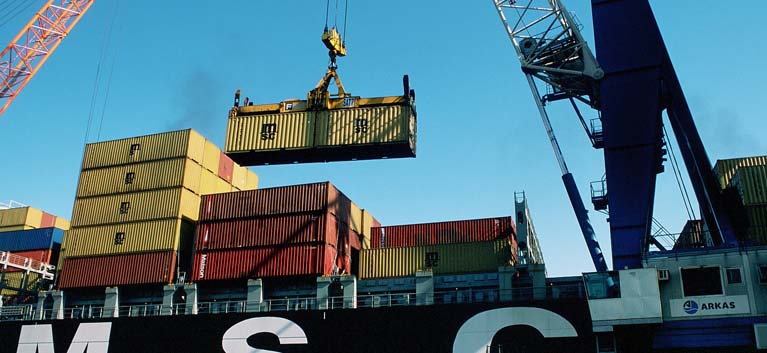 We aim to be a port which is required to work most by continuing our leadership in the country and leading role in our sector with the values given to the employee satisfaction by us.
We aim to develop the people-oriented, creative, specific human resource practices in order to develop with the appropriate education programs, to keep the employees who carry out their job with loving and with enjoy in the structure of the company for many years, to take on with candidates who are the most appropriate to our corporate culture with objective assessment methods.
For reach to this our goal and purpose;
We take actions in the necessary area, by measuring the level of satisfaction of our employees periodically.
We create open, sincere, warm and strong communication channels
We produce systems which to be ensured that our employees will feel their improving as value candidates.
We invest to our employees for significant and lasting development, and we accept it as source of the personal development, organizational development and performance of the company.
We make up principle that to be succeed with our employees.
We accepts our employees as our most important customers who to be constituted our company's image.
We provide a safe working environment to each members of our family, and take care about our employees to feel safe and secure themselves in terms of spiritual and physical.
We consider the employee satisfaction and corporate benefit balance in our all activities.
We reward the achievements and encourage by believing the importance of new ideas and synergy that to be created by it. So, we strengthen our innovative identity.
We get power from our family.
We make effort to our employees for be an individual who seeing the big picture, dominate the whole and taken possession of the whole, taken initiative, feel own improving, carry out the work with sense of pleasure and responsibility.
We never accept the work as a work carried out, we act with the sense of also work is our employees himlsef/hershelf.
As a LHG Human Resources in our all processes; takes place as travelling companion of our employees, communication bridge, development consultant, strategic partner, balance center and role model of management.
We learned the meaning of that confront the challenges together, being a family, association, to achieve together, to work self-sacrificing, sincerity, to share of common pride, to believe, to take possession, confidence and fidelity by living together. We are moving to the future with strong steps by also sharing these values with our friends who just participated to our family.